You can explore Evolve's work with this Timeline.
Just start scrolling down to begin
In Uganda, before 2009, all serious criminal offences attracted an Automatic Death Sentence, irrespective of mitigation such as vulnerability, character, or youth.
The Kigula Re-sentencing Process
This began the Kigula Re-Sentencing Process.
Anyone previously sentenced to death was granted a new right to be brought back to court, to present mitigation for the first time, and to be given a fresh sentence.
Such people were called the 'Kigula Beneficiaries'.
However, as the process continued,  it was noticed that even in similar cases, people were often receiving very dissimilar sentences
After a year, organisations which had initially supported the Kigula re-sentencing process began dropping out.
In 2014 EVOLVE was therefore founded by Tanya Murshed to maintain support for Kigula Beneficiaries.
This included tracing their case files; commissioning social enquiry reports into their backgrounds to gather mitigation; finding them legal representatives; and assisting them, and the Courts, with their cases.
It also involved training stakeholders, including judges and advocates, on sentencing best practice.
In How Many Cases were Courts using the New Guidelines?
How Many Sentences Were Within the Guideline Ranges?
Of Sentences Outside the Guideline Ranges were they generally Above or Below the Ranges?
How Many Sentences could be Publicly Accessed?
Percentage of Defendants who received due mitigation for Youth, First offending, or a Guilty Plea
Sentencing Guidelines Committee UK Visit
In May 2019, Evolve hosted the Sentencing Guidelines Committee of Uganda in London. 
The visit linked up the Committee with its UK counterparts, and in particular with the UK Sentencing Council, to allow for benchmarking of the UK experience of Sentencing Guidelines.
Members of the UK Supreme Court, Court of Appeal, Parole Board, Probation System, CPS, Serious Fraud Office, and Judicial College also met with the Ugandan delegation to discuss sentencing guidelines, and reform.
Attorney General v. Susan Kigula and 417 Ors
In 2009, however, in the case of Attorney General v. Susan Kigula and 417 others, the Supreme Court of Uganda held the mandatory death penalty unconstitutional.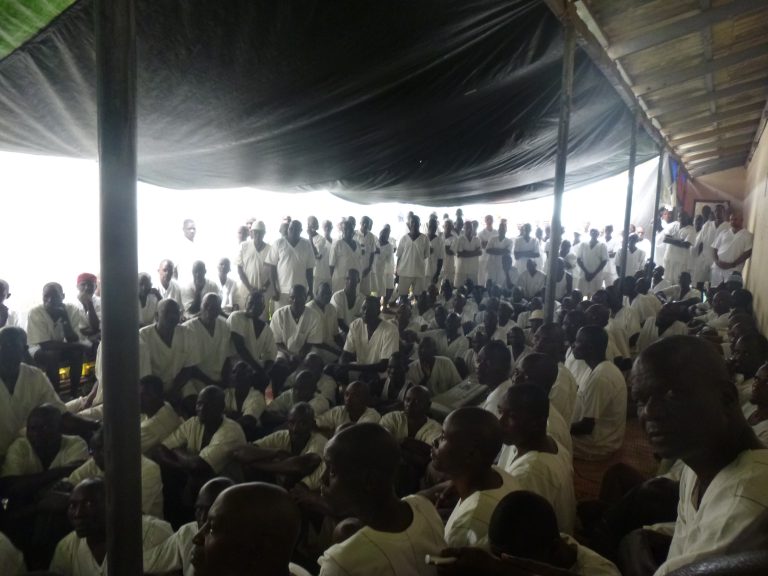 Introduction of Sentencing Guidelines
In 2013 this problem lead to the introduction of  High Court Sentencing Guidelines.
By having all courts follow centralised guidelines; setting ranges for different offences; and defining valid mitigating and aggravating factors, it was hoped sentencing inconsistency would decrease.
Sentencing Inconsistencies
Between 2014 and 2017, Evolve helped hundreds of people to be resentenced.
Despite the 2013 Guidelines, however, there were still inconsistencies in sentencing outcomes in similar cases. 
Evolve therefore conducted the first  systematic research into the impact of the 2013 Guidelines.
We looked at over 574 sentencing decisions - some key results are given below.
Guideline useage was uneven, and it decreased the more senior the court. The Supreme Court was not referencing the 2013 guidelines at all.
Lower courts thus lacked guidance from higher courts, and individuals could not expect to rely on the guidelines on appeal.
These figures showed that barely over half of all sentences were within the guidelines, and of those outside them most involved the passing of lower sentences, indicating that the ranges in the new guidelines were set too high at the start.
Only 58pc of reportable sentences were actually available to judges, advocates, or the public online. Key caselaw was often being overlooked.
Of first offenders, 37% received credit in mitigation and 63% did not, depending only on where they were sentenced. 
20th Annual Judge's Conference
Evolve partnered with the Ugandan Judiciary to dedicate 2 days at the 20th Annual Judge's Conference to sentencing issues.
Mrs Justice Maura McGowan joined the Evolve team in presenting on the UK system of sentencing guidelines to the Ugandan Judiciary.
We also presented our research, and issues of sentencing reform were widely discussed.
Evolve met with the Sentencing Guidelines Committee in February and March of this year, in Uganda, and formulated. a work plan for sentencing and guidelines reform.
This informs our current areas of work, about which you can read more.