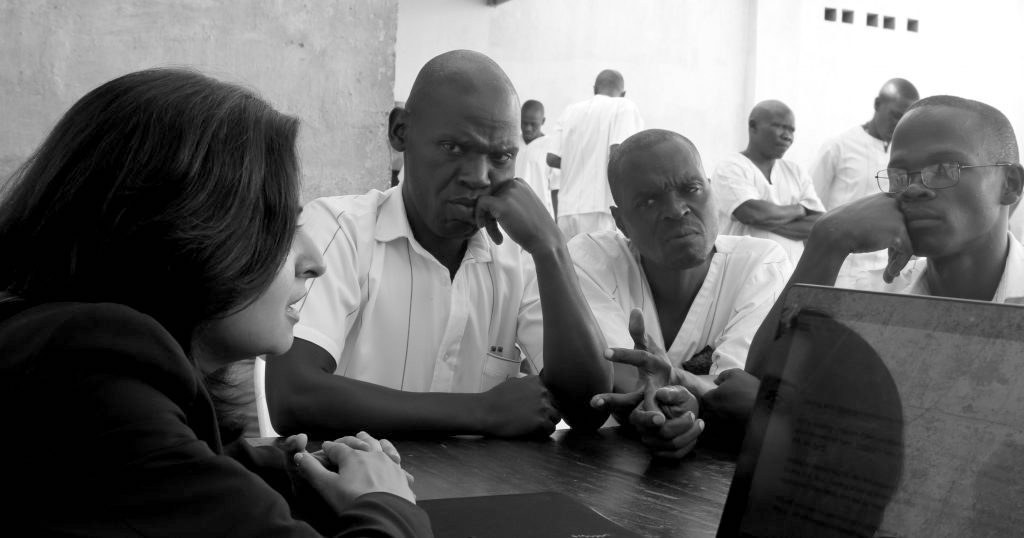 Evolve's aims are to improve access to justice; build capacity within the legal profession through education and training; and promote fairness, efficiency and integrity within the criminal justice system of Uganda.  Our team of practising barristers provides pro bono assistance to judges, lawyers, prisoners and organisations within the justice sector to achieve these aims. Evolve takes a holistic approach to developing the criminal justice system of Uganda, in collaboration with local partners.  
To date, we have:
Assisted around 500 individuals facing or convicted of a capital offence in sentencing hearings or appeals against conviction
Assisted 266 beneficiaries of the Susan Kigula case who were previously on death row in accessing the courts to be re-sentenced. 243 of these individuals have received sentences other than death
Trained over 90 members of the legal profession (judges, defence lawyers and prosecutors both civilian and military) on the principles of sentencing and mitigation
Trained approximately 30 law students and graduates in sentencing, mitigation and conference skills
Trained approximately 30 social workers from the Ugandan Ministry of Gender, Labour and Social Development on interviewing prisoners and witnesses, and how to produce pre-sentence and social inquiry reports
Pioneered the first pilot scheme of pre-sentence and social inquiry reports in Uganda
Traced 79 case files involving 107 individuals that were previously missing, in a file tracing exercise throughout Uganda
Analysed 574 sentencing judgments and produced a report on sentencing patterns in criminal cases following the implementation of the High Court Sentencing Guidelines 2013
As the Evolve team give their expert assistance and advice free of charge, the donations go directly to cover running costs only, which are minimal compared to the overheads of other organisations. Without this crucial financial support, our work would be impossible. Join or support us to help make a difference.