Gwawr Thomas – Team Member
Gwawr is a barrister at 1MCB Chambers, London,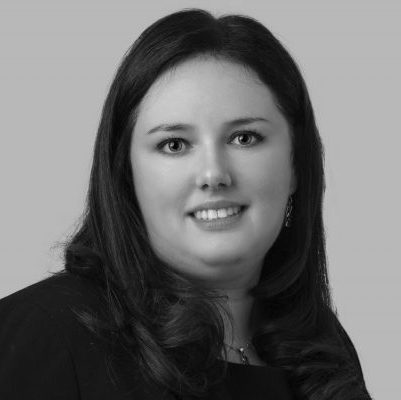 where she enjoys a broad civil liberties practice encompassing criminal defence, prison law, public law and international human rights. Since 2014, she has supported Evolve's work by acting pro bono in a number of appeals against conviction and/or sentence, working closely with Ugandan lawyers in both the civilian and military jurisdictions.
In 2017, Gwawr was seconded to Onyango & Co Advocates in Kampala, where she gained valuable experience of strategic litigation in the Ugandan context through her work on a number of constitutional petitions and public interest cases. In addition, she is able to draw on her extensive experience of working on criminal justice issues in Malawi, having interned at the Legal Aid Department in Lilongwe (where she worked primarily on challenging the excessively long pre-trial detention of homicide remandees) before taking up the post of Legal Officer at the Centre for Legal Assistance; more recently, she has advised Reprieve on a number of issues arising from the resentencing of those prisoners whose mandatory death sentences were ruled unconstitutional in Kafantayeni & Others v The Attorney General of Malawi (Constitutional Case No. 12 of 2005).
As well as taking on casework through our access to justice initiative, Gwawr is responsible for developing Evolve's education programme and the mentoring scheme.