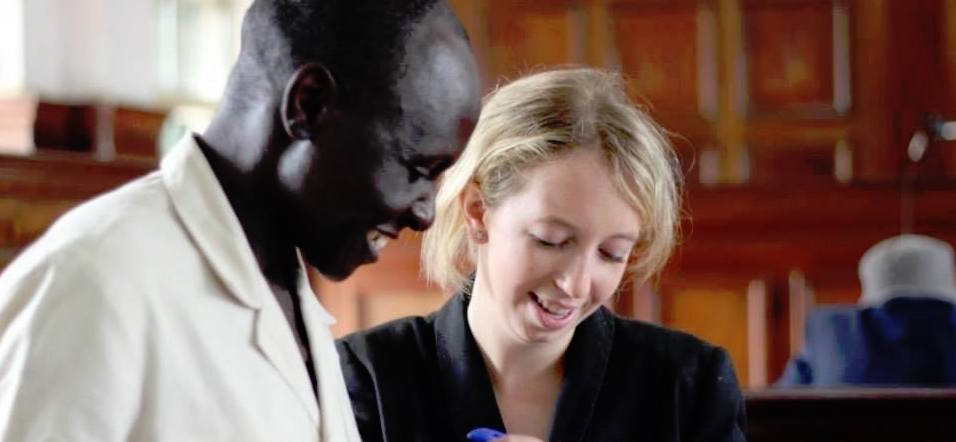 Anthony Wameli, Advocate  
"I have personally been a beneficiary of this project in that it has not only exposed me to the various practices here in Uganda but I've also mixed with practitioners from the United Kingdom. We have handled several cases together and it has widened my knowledge of the law and its practice".
Chekwoti Joseph, former death row prisoner and Chair of the anti-death penalty committee
"I am grateful to Evolve for what they have done for us, they have given us a reason to live a life with hope unlike in the past when we had lost all hope of ever getting out of prison. Thank you Evolve and May God Bless you".
Mr. Magomu, Regional Prisons Commander, Kampala Region, former Officer in Charge of Luzira Prison
"Evolve has been instrumental in pushing the rights of the inmates. The efforts that have been applied towards access to justice has been appreciated by both the inmates and prisons. We as the lawful custodians of convicted inmates have benefitted as the active role played by Evolve has seen a tremendous reduction in numbers of convicted inmates through the mitigation process therefore solving the congestion in prison. Keep up the good work."
Tom Chemutai, Registrar of the Supreme Court, former Deputy Registrar of the High Court Criminal Division
"Files were scattered all over the country and we did not have the capacity to trace them and I was grateful for the fact that you came in and helped us trace the files and you also linked the suspects with the courts by visiting them and talking to them"
Susan Kigula, former death row prisoner
"Some of the challenges affecting our legal system go beyond the control of the judiciary and the prison service. The role played by Evolve notably in the mitigation process was crucial, is necessary and will never be forgotten by people who greatly benefited from it as it is due to those efforts that people were able to access justice. We will forever be grateful to Evolve and pray that the efforts be extended to other indolent inmates in various prisons".